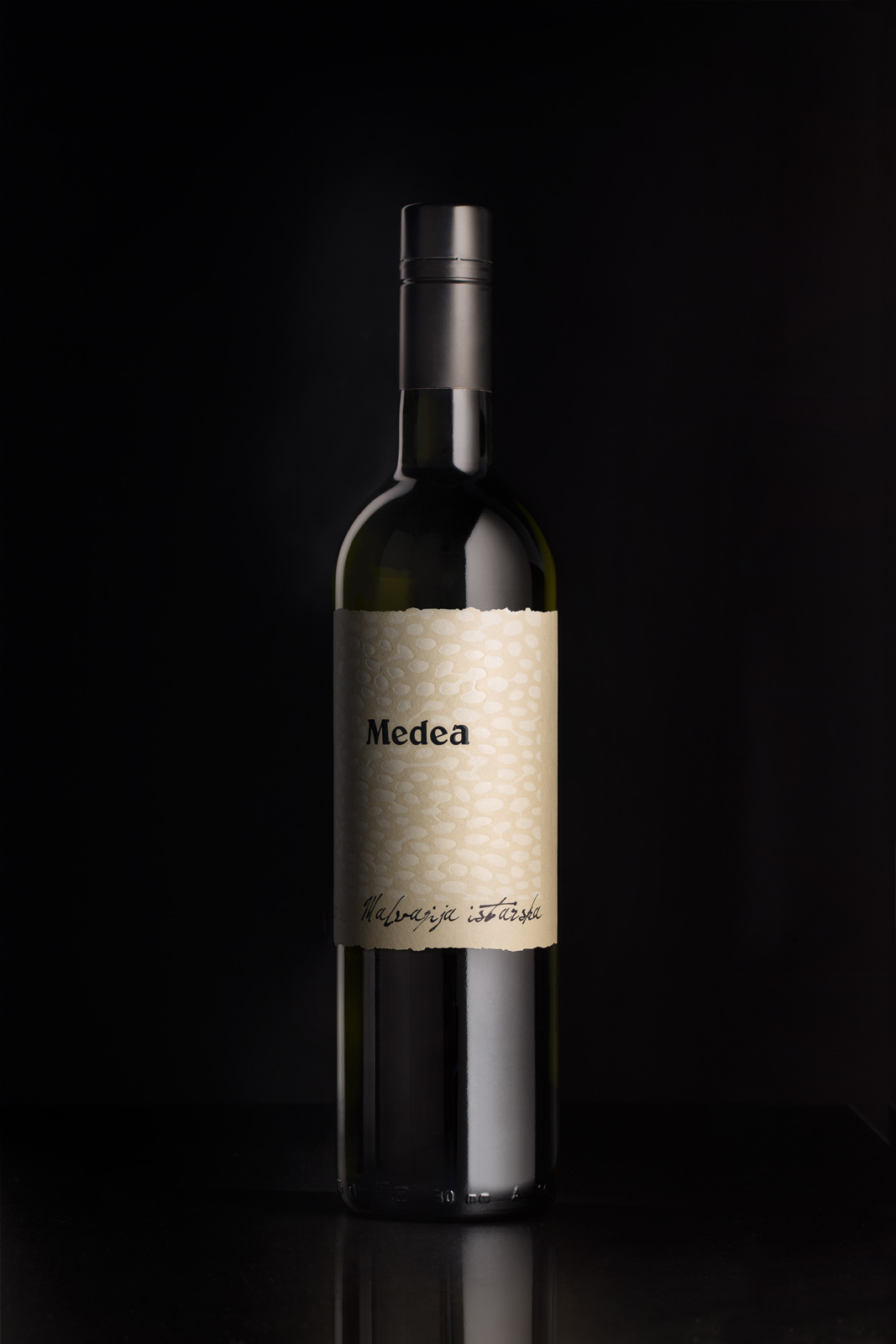 Malvazija istarska
Variety: Malvazija (Istrian Malvasia)
Alcohol: 12,5 vol. %
Vinification and maturation:
Hand harvesting into crates in mid-September. Fermentation in controlled conditions at 13°C. After fermentation the wine is aged with lees (sur lie method) for three months, followed by preparation and bottling.

Aromatic profile of the wine:
Fruit and floral notes and aromas of peach, citrus fruits and traces of tropical fruits. Rich aromatic complexity with pleasant minerality. Medium-bodied, exceptionally drinkable and fresh.
Serving temperature: 10-12°C