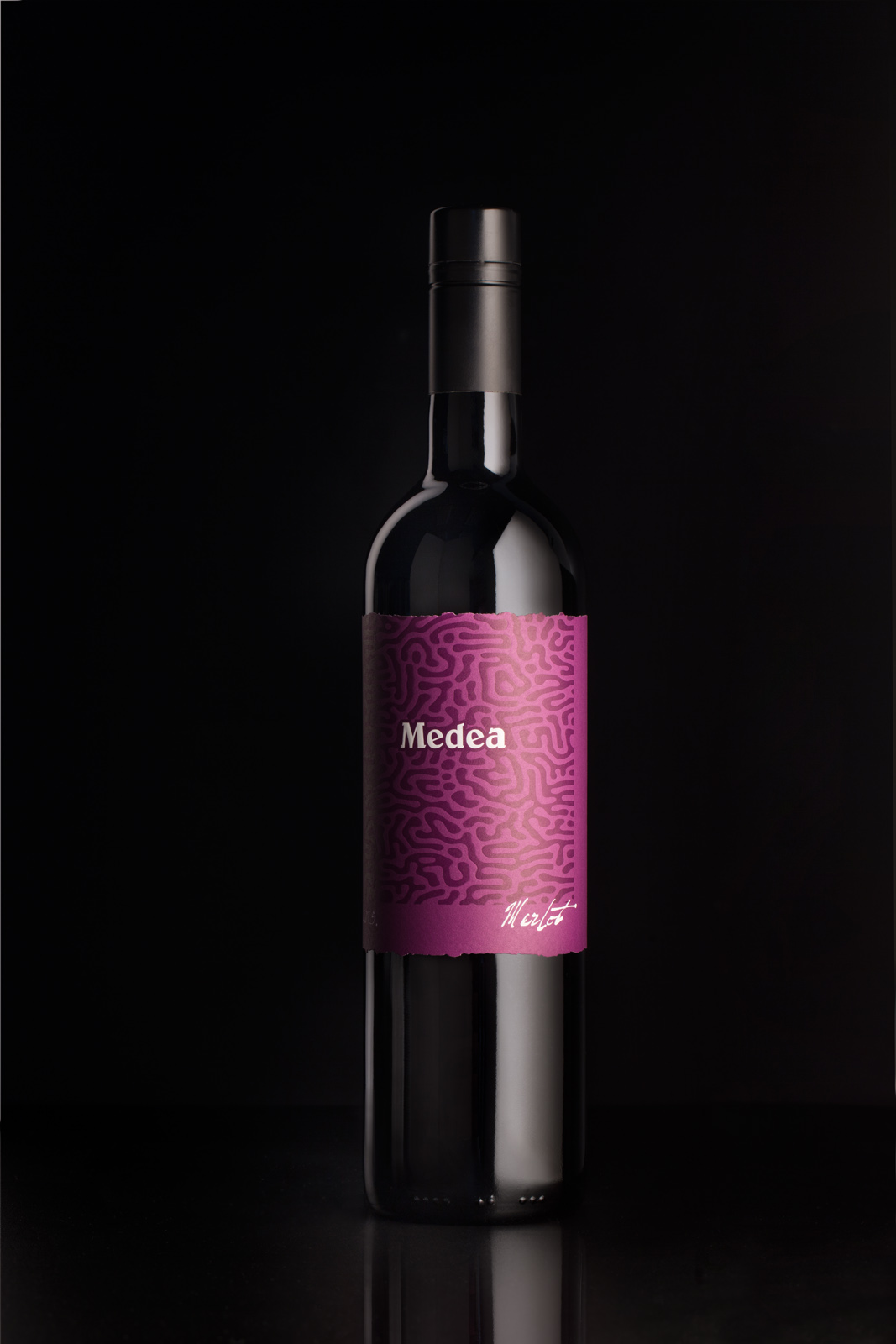 Merlot
Variety: Merlot
Alcohol: 13,5 vol. %
Vinification and maturation:
Hand harvesting into crates in mid September. Fermentation runs parallel with a seven day maceration in a stainless steel vinificator in controlled conditions at 20-22°C with malolactic fermentation. After fermentation the wine is aged with lees (sur lie method) for four months in a stainless steel tank. After bottling, the wine rests in the bottle for a month before release.

Aromatic profile of the wine:
Rubin red in colour with purple edges. A soft, dry, drinkable and refined wine with the flavour of black berries that blend with notes of spices and herbs. The taste is full, velvety and round, with the abundance of soft tannins. Corpulent at the beginning, gentler in the middle dominated by a long minerality, making the aftertaste unforgettable.
Serving temperature: 16-18°C